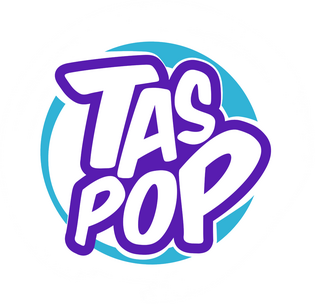 Tasmanian Pop Culture Society
About Us
TasPop is a Non-for-profit organization made up of volunteers from around Tasmania, who show their love of Pop Culture, Cosplay, and Fandom by hosting an array of Events around Tasmania within the community, to celebrate diversity and creativity in all circles!
From humble beginnings, TasPop started as a small university society, and has since expanded to put on bigger and better events as its Committee and Community continued to grow. What was once AICon and MAICon became Tasmania's biggest celebrations of Pop Culture, and the original Committee paved a path for the future- us, to follow.TasPop has changed shape many times over the years, most notably to expand beyond Anime and Manga and to embrace Pop Culture as a whole early on in it's expansion. And in 2019, we rebranded our events to focus on the TasPop name, under a single umbrella. One thing has never changed, though- The Committee's love of Pop Culture, and their dedication to putting on the best event that we can!
Tasmania is a beautiful state that is full of rich culture and diversity! It is TasPop's pledge to help create a safe space of expression for all of Tasmania's most marginalized groups, including Aboriginal, Torres Strait islanders, and our growing LGBTQ+ community.We want to acknowledge that Tasmania has one of the highest rates of suicide and poor mental health among their youth in Australia, and be a part of the change in creating a safe and welcoming community to help forge connections and friendships that will last a lifetime.If you want to learn more about us, feel free to catch up with us on our social medias, or send us an email through the Contact Us page!
Events TasPop specializes in hosting a number of events in both the North and South of Tasmania.Take a look below at some of our most popular and upcoming events!We will also have our upcoming event listed on our Facebook page!
---
TasPop North & South
TasPop North and South are our two biggest events, and since our rebrand in 2019, has run once in the North and then once in the South in 2022.Previously AICon and MAICon, TasPop North and South have it all- Cosplay Competitions, Video Game Tournaments, Panels and Demonstrations, Art Displays, as well as a Vendor's Hall where you can grab as much cool merch as your heart desires!There are fun Events and Gameshows to participate in, and even a host of cool prizes to win, so you don't want to miss out on this weekend of fun!
Next TasPop South: March 8th-10th 2024
---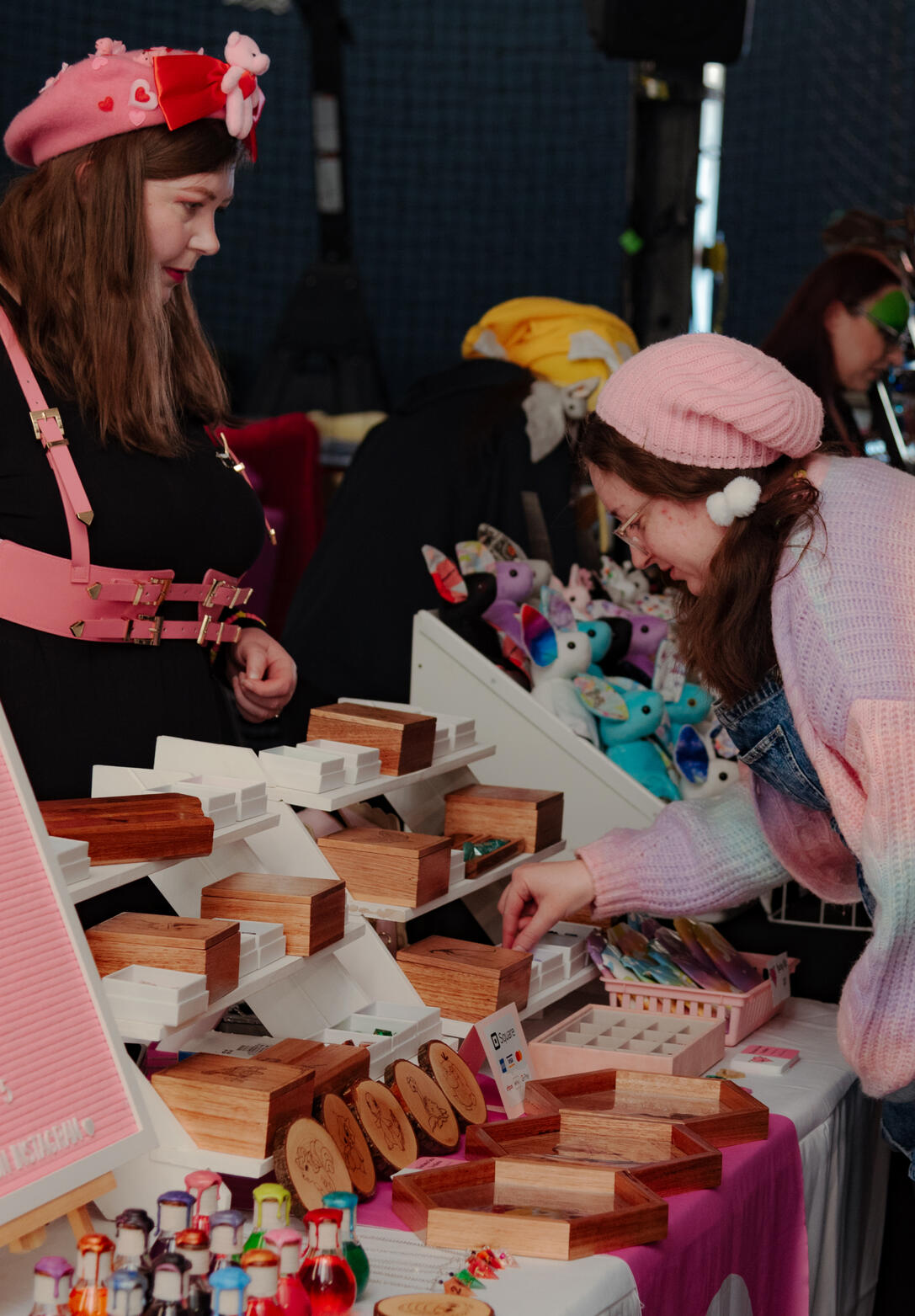 TasPop's Geek Market is one of our most popular events, where Vendors from all around Tasmania come together to show off their wares, and we all get a chance to score some sweet loot!With everything from Figurines, DVD box sets, Custom crafted accessories and gorgeous Prints, Buttons and Stickers; you're sure to come away from the Geek Market with both a smile and something to celebrate your love of fandom.The Geek Market is hosted in both Hobart and Launceston.
---
TasPop Quiz Night
Every so often, we gather together some of Tasmania's nerdiest know-it-alls and put their brains to the test in one of our Quiz Nights!With prizes to win, as well as fun and thematic food and drinks, the quiz night always makes for a blast as our Quiz masters take us to school and teach us wild trivia we never knew about our favourite fandoms.Do you have what it takes to become Tasmania's next Nerd supreme? Grab a group of six friends and sign up for a table at the next TasPop Quiz Night!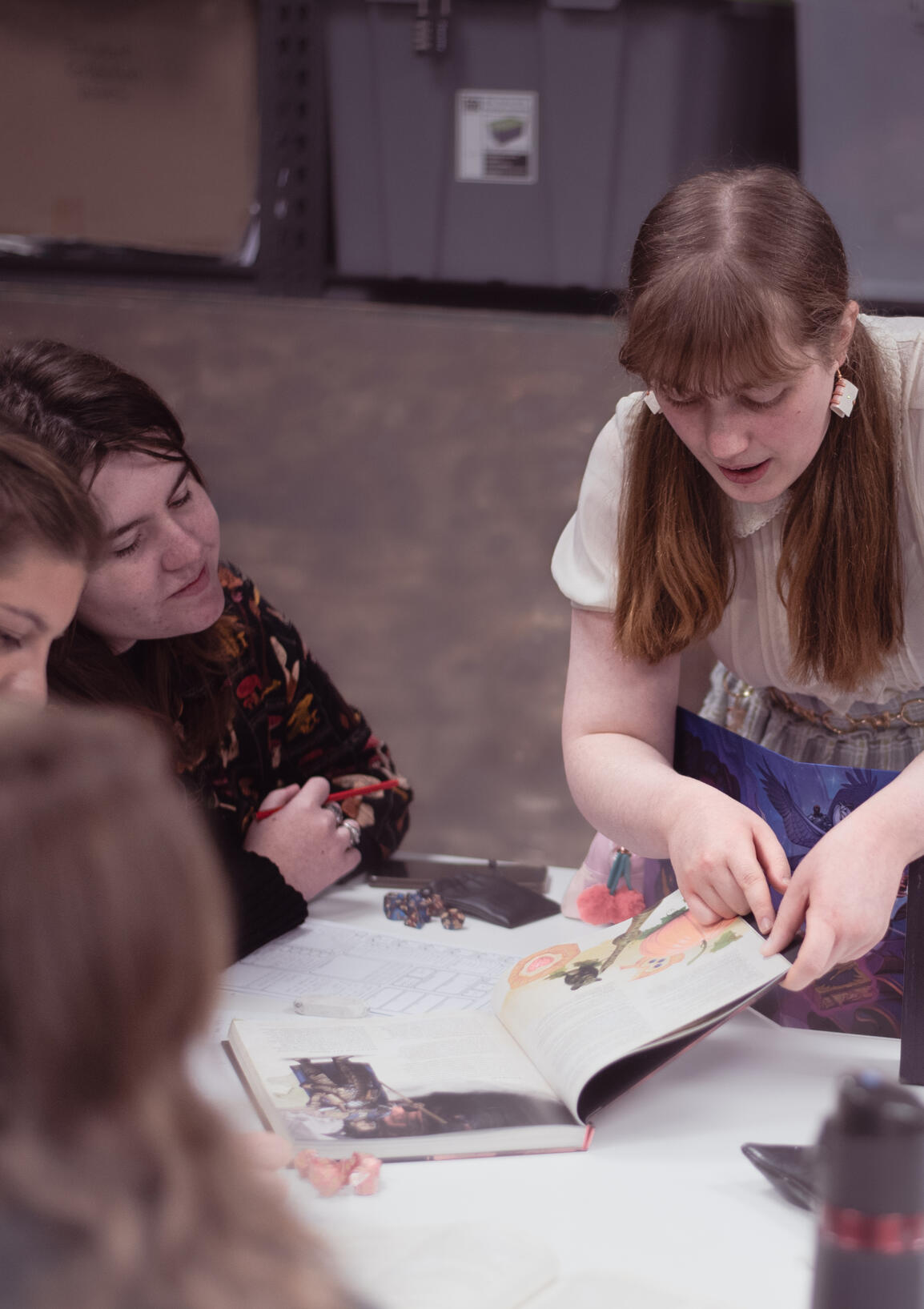 ---
Cosplay Meet-ups & Picnics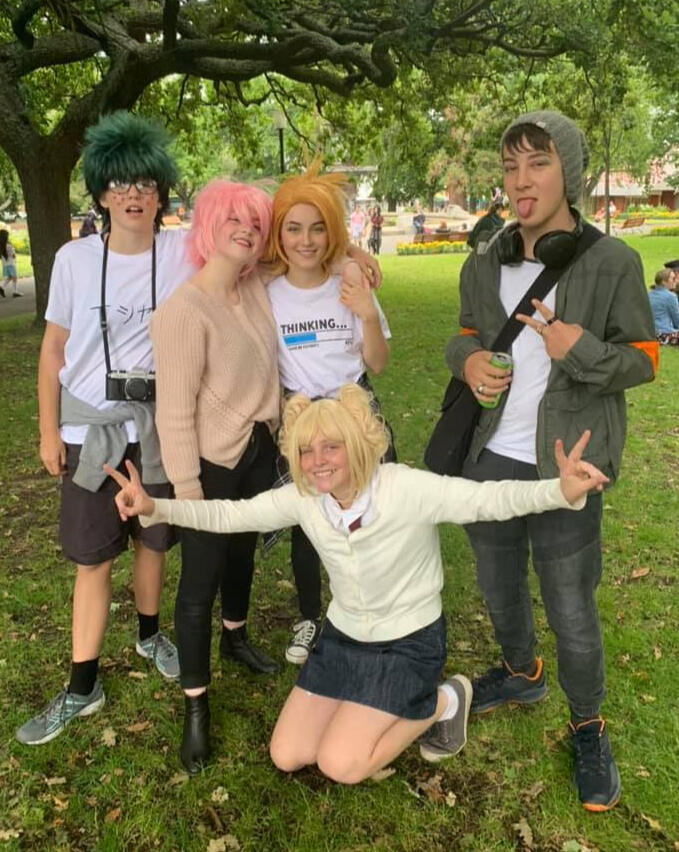 Hosted at parks, arcades, and beaches, TasPop also runs a number of Cosplay meet-ups and picnics for people to catch up, make friends, and share their love of pop-culture together!While things have moved slowly and we haven't seen each other much during 2020 and 2021, we're hoping that soon with the warmer weather, we'll be able to get together and see each other for some fun again soon!
Please keep an eye on our facebook for these events!
---
If you have any ideas or suggestions for Events we could run in future or if you're interested in being a vendor, feel free contact us.If you want to get even more involved and join the committee to help make more of these awesome events possible- join us!
TERMS AND CONDITIONS
Please ensure that you read, and understand the following rules and regulations before selecting ''yes'' on the form.These rules are in place for the safety of yourself and others around you.1. Entry Form- To enter the Cosplay Event you must first complete the entry form (displayed after agreeing to TasPop North's Cosplay rules and regulations).- There will be no on-the-day registration for this event.- Ensure that every section of the form that is applicable to you has been completed correctly.- Entrants participating in the ''Best Group'' category cannot enter individually in any other category.- Honesty is required in regards to entering the New Blood category; any entries found to have entered a previous Cosplay Competition may be removed or banned from future competitions.2. Costume Limitations & Guidelines- All participants' costumes under the cosplay sections must be at least 50% handmade or modified.- Pre-made pieces such as shoes and wigs are accepted without penalty.- Bought cosplay costumes are only eligible for the ''Best Skit'' and "Best Characterisation" categories and participants in these categories will not be judged on costume.- Cosplay costumes must be of pre-existing characters only, no original characters- Depending on the severity, costumes that are too revealing, highly sexualised or promote illegal activity, may result in being asked to change and withdraw from the competition. Refusal to these terms can result in you being removed from the convention without refund. Please discuss with the coordinator if you think that your costumes falls under these conditions.- Sharp objects, metal, excessive amounts of shedding glitter or wet paint/liquid of any sort may be withdrawn if it poses a threat of injury or stain/damage to the venue. Please discuss with the coordinator if you feel your costume falls under this condition.- Costumes that have won any category from any Australian Cosplay Competition will not be eligible to enter this competition. Any entries found to have won in another competition prior to this one will be barred from further participation in future competitions.3. Prop and Weapons Limitations & Guidelines- Under NO circumstances will real weaponry or firearms be permitted, including official replicas and blunt steel.- Wooden weapons, both handmade and bought, will be subject to coordinator's discretion. Please contact the coordinator to discuss whether or not your weapon can be permitted.- NO metal allowed; the only circumstance in which metal may be allowed is selectively during the Cosplay Competition at the coordinator's discretion (after the competition the weapon will be cloaked for the remaining time of the convention).- All weapons, replicas and props must be handled responsibly. Anyone failing to show control of their weapon/prop or is found generally misusing there weapon/prop in a dangerous way will be asked to cloak their weapon for the remainder of the competition.- Projectile weaponry must have a bright red, yellow or orange tip in line with legal handling of props and weapons.- NERF guns may be permitted as props for the Cosplay Competition only, at the coordinators discretion, and must not be aimed at any attendees at any time.4. Skit Requirements & Guidelines
(skip this section if you are not entering 'Best Skit' category)- All skits have a time limit of 2 minutes and 30 seconds.
If your skit exceeds this time limit you will be abruptly cut short, so please ensure that your skit is well rehearsed and under the time limit.- There will be NO extra time allowances. This is in response to the increased level or skill showcased in previous years' skit entries and matches the standards of our neighbouring mainland conventions.- Ensure you fill out the 'Best Skit' section of the entry form correctly; failure to do so will result in your entry being refused.- Skits must be rated PG, and may not contain foul language, sexual references, inappropriate body language, drug references or anything promoting illegal or adult content. Failure to comply with this rule may result in forced removal from the stage. If you're unsure, please get in contact with us.- Any props or weapons used during the performance must be used responsibly. Please ensure all actions performed during your performance do not endanger others around you or yourself. Some actions will not be permitted if deemed too dangerous.File requirements:
We recommend the highest quality for all file types to ensure things are displayed crisply, audio is heard well and is understood. Below are some of our recommendations!For audio
- No more than 2 channel audio (Mono or stereo only)
- Encoded files between (and including) 128 kbps and 320 kbps
- Recorded audio sample size 16-bit
- Audio files normalisedFor video
- Same rules apply from audio
- H.264, WMV9 (or higher), DivX or XVid compression
- Video resolution can be between 640 x 480 (480 p) to 1920 x 1080 (1080p), the higher the quality of your video, the better it will play.
- Video sample size 24-bit
- Frame rate either 30 fps or no less than 20 fps.
- Video bitrate should be no more than 2.5 mbps or no less than 1 mbps.
- Video NOT interlaced.5. On the day requirements- All entries will be required to assemble in the theatre at the specified time (which will be emailed out in advance to the day of the event); failure to do so will result in a disqualification unless discussed with the coordinator well in advance.- Those entering in the 'Best Skit' category may get the opportunity to rehearse their skit if they arrive at the assembly point early enough and with time allowing.6. Questions from the judgesUpon entering the theatre prejudging will begin. All questions judges have regarding your costume will be asked in this time and NOT on stage. It is up to a judges discretion to speak while the contestant is on stage, as an example, they may choose to do this if there's a particularly impressive part of your costume they want the audience to see.7. Legal Reminder-TasPop will not be held legally responsible or liable for any misconduct, damages, injuries or death resulting from the actions of any TasPop North attendees. Any inappropriate behaviour or misconduct by any attendee will not be tolerated by TasPop or local authorities.- Please use your best judgement and discretion by refraining from swinging weapons or props around during the Cosplay Event, as there is always the possibility of injuring other festival attendees.
Join Us
Every year, TasPop and it's other Events are run by a Committee of Volunteers from the local community. Some years it's been big, others small, but one thing has always remained: the TasPop Committee is full of people who love pop culture!
The Committee is full of artists, organizers, and general volunteers. There are countless skills you can learn working with us, and it looks fantastic on your resume, too! So whether you have experience running events, or you just want to learn and be a part of something cool, feel free to drop us an application for a position on our committee!All applications welcome.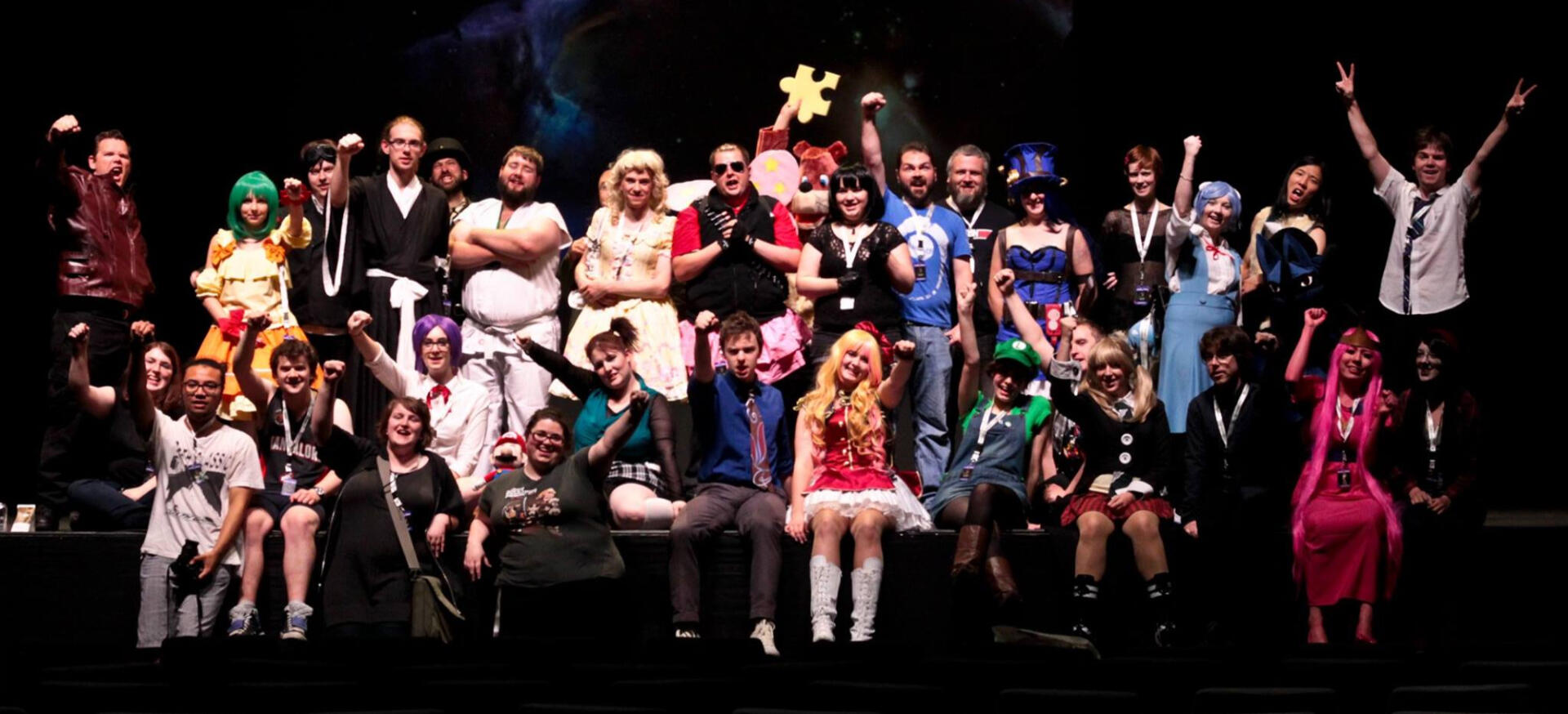 TasPop Membership
TasPop would be nothing without all of it's passionate members! We are a society first and foremost- and that's something you can be a part of!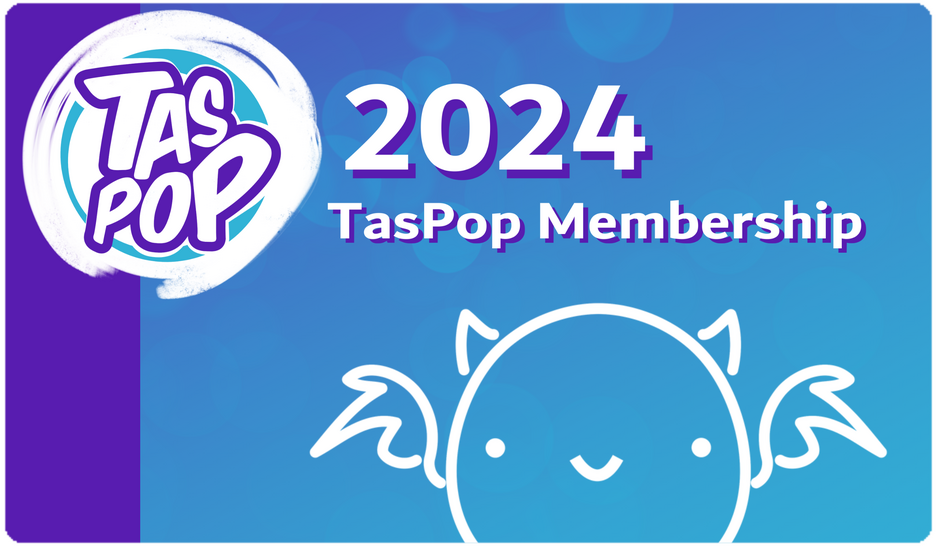 Get major discounts to our through the year events including our major festivals, and never miss an update ever again with your TasPop Membership!Members receive exclusive discounts on most major events; as well as free entry into events that normally require a gold coin donation like our Geek Markets. With memberships, you can make a direct difference to TasPop and get some sweet bonuses while you're at it!Students from the University of Tasmania get a discount to join the society, so make sure you choose the membership that's right for you!
Contact Us
We're always happy to take feedback, suggestions, receive questions, and just generally hear what's on your mind about us! Please follow the steps below, and we'll get back to you as soon as we can!
Vending Opportunities
Think your business would benefit from selling or exhibiting at TasPop North or South? Every year Vendors from all over the state gather together for this unique opportunity to connect with their customers in an exciting forum and bring new faces to their businesses.
Sponsors Every year, TasPop is made possible by our many sponsors! In exchange for benefits such as advetisment, tables at TasPop North and South, as well as more catered bonuses, Sponsors provide us with varius forms of aid.
If you think Sponsoring our event would be mutually benefitial for your company or group, or you just want to support the local community, take a look at our Sponsors package below which details the perks you get for your support, and get in contact with us by sending us an email at sponsors@taspop.org.au or filling out the form below
Our Sponsors for 2023: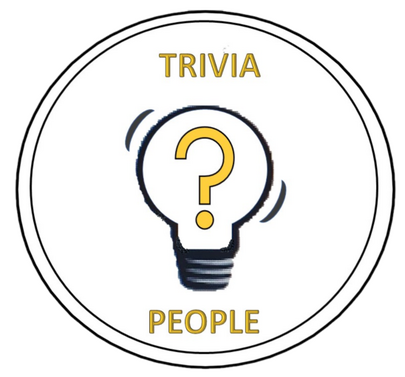 Some of our Sponsors from previous years: